Water in any basement can cause a great deal of nuisance. While your basement waterproofing in Toronto may be failing you, the real damage is still happening behind the scenes! Merely getting rid of visible water is only a tiny part of a much bigger problem. Water in the basement makes it prone to ill-effects from rotting wood, critters, mold, mites, and even raising risks of electrical shorts. Basement waterproofing, when done well, can prevent water from penetrating through porous surfaces or gaps in the walls and floor of your basement.
Basement is an essential part of your home's foundation. Its proper upkeep is essential to keep the structure of your home sound for years to come. We will help you keep your basement high and dry. Call us today to get your free estimate to waterproof your basement and keep it safe!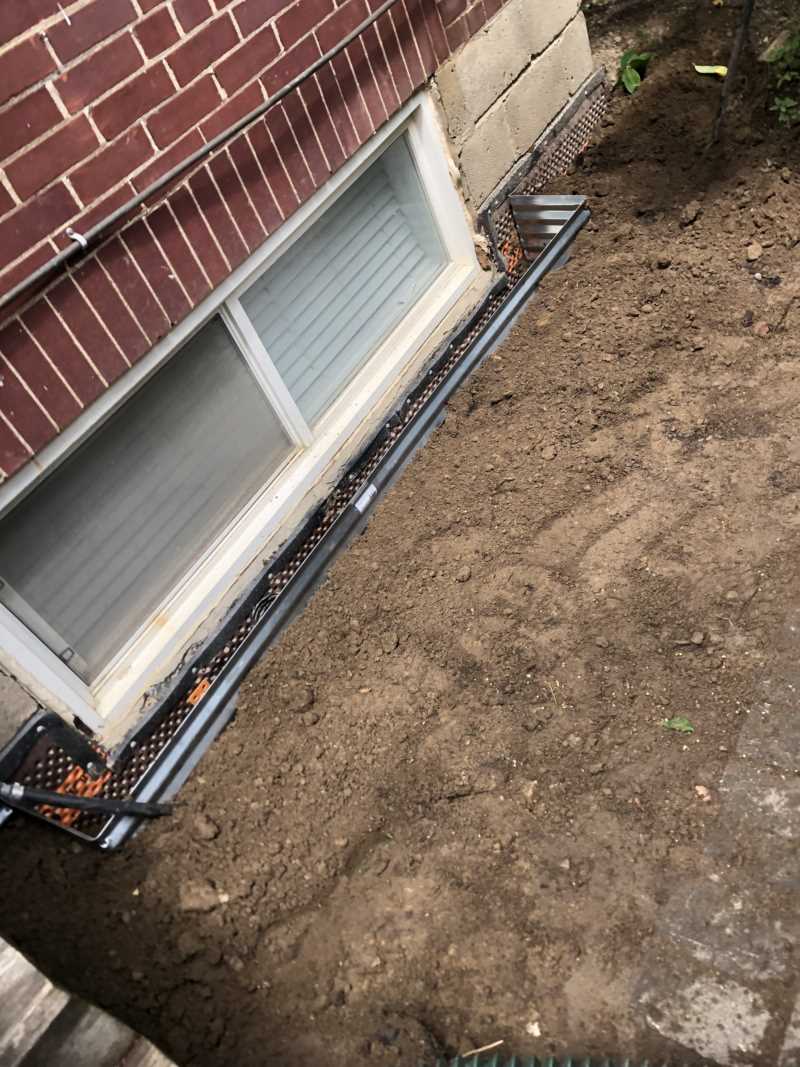 Our Happy Clients
Great service and communication. No more basement leaks .
José Ocione
QAB is the company you can trust. On time,clean, responsible, professional, stress free.
Special thanks for Dima for your cooperation and knowledge.
Iruna Syrnyk
After getting a few quotes, we decided on Quality Age Build because of a trusted friend's recommendation. I was impressed by the professionalism throughout the process. The quotation process was thorough and went through the waterproofing process in detail. The job was done in a timely matter and the job was fully completed without any loose ends. I will definitely be contacting them in the future for further services. Thank you
Anne Kobayashi
Super organized and well-experienced team. All work was done within a discussed time frame with no delays. Reasonable price given and high quality of work provided by responsible professionals. The site was completely cleaned at the end. BIG THANKS TO QUALITY AGE BUILD!!!
Ira Vilkhin
Quality Age Build provides the best basement waterproofing services in Toronto for more thn 10 years. We are dedicated to providing you with precisely engineered waterproofing solutions to tackle your basement water problems in the Toronto area. We provide custom basement waterproofing in Toronto that meets the needs of houses of any age and size.
Our Services include
Perimeter drainage systems

Floor and wall waterproofing

Doorway drainage systems

Sump pump installation
Our dedicated team will ensure that you get a dry basement and stays that way for years to come. Regardless of your water-related basement issue, we are ready to quickly and effectively repair a leak, cracks, and weakening the concrete. We shall thereby give you a basement that is dry, secure, and stable. Our highly trained team of technicians is professional in its approach. All of their works are covered by a guarantee that provides you with complete peace of mind.
Why to Work With Us
Over 5,000 Waterproofing Projects
We are top-rated waterproofing contractor with over 5,000 foundations repaired and waterproofed in Toronto and GTA
Waterproofing Warranty
We provide 30 years transferable warranty for both internal and external waterproofing services
Highest Quality Guaranteed
We provide fast, reliable and high quality services anywhere in the GTA.

10 years of Experience
Our highly skilled technicians have over 10 years of experience.
Advantages of hiring Quality Age Build as your basement waterproofing contractor in Toronto:
We increase your home's resale value –

Our effective waterproofing solutions provide you with a dry basement that directly impacts the resale value of your home in Toronto.

Improved Air Quality within your home 

– Your residential heating and cooling system circulates air throughout your home. In a wet basement, the mold and dust mites can become airborne and deteriorate your indoor air quality. Such a situation can flare up allergies and lead to breathing issues. We ensure that your basement stays dry, thereby getting an improved air quality within your house.

Better structural integrity of your home –

A wet basement impacts the structural integrity of your home in several ways. It can also affect the very foundation of your home. We make sure your basement stays dry and thereby contributes to the longevity of your home.

Transferable warranty –

We provide transferable warranty for both internal and external waterproofing services.
Homes with basement foundations are at risk from even small cracks and leaks. If these issues go unaddressed, they can lead to more significant problems in the future. We are the most affordable waterproofing contractor in Toronto, with an established track record. We strive to make sure that you get the maximum value from our services to recommend our services to your family and friends.
Services that we offer
Waterproofing
Underpinning
Excavation
Dumpster Rental
BackWater Valve
Concrete Slab
Basement waterproofing involves the application of many different materials and sealants and the installation of drains to collect, redirect, or remove water away from the basement.
Wet basements are typically caused by groundwater swelling, condensation and runoff. To combat this, there are multiple different solutions ranging from using a dehumidifier to installing a perimeter drain system and our team capable to do this job
Interior Waterproofing
Exterior Waterproofing
Sump Pump Installation
Renovating your basement for various reasons is essential to achieve more space and create an extra room such as a playroom, study room or a small theater for family movie night. Whatever your reasons are, basement underpinning is one of the basement renovations Toronto that will also help add value to your home.
Weak foundations can be attributed to a pest infestation, leakages or weak structural faults caused by shifting earth or floods. To counteract the weakened foundation, you can consider underpinning as a preventive measure to keep your building strong and standing.
Basement Underpinning
Bench Footings
Basement Lowering
Quality Age Build provides a professional excavating services for new home addition in Toronto and GTA region. With 25 years of experience and the latest technology on hand, we provide our clients with high quality and cost effective excavation services.
Our top priority is safety, project excellence and commitment to ensure each project is completed on time and within budget.
Residential
Commercial
Small industrial
New Home Addition
Dumpster Bin Rental in Mississauga and GTA
Instead of storing all that junk in your already crowded garage, slowly reducing it week after week, just call us. We at Quality Age Build are more than happy to come by with one of our dumpster bins and let you fill it up with all the junk you don't want. After you've gotten rid of all your unwanted trash, we'll haul it away for you. Simple as that.
Whether you're moving to a new house, doing renovations, or simply ditching long-forgotten hobby materials that have been collecting dust for years, our dumpster bins will serve your needs.
Flеxіbіlіtу
Cоmреtеnсе
Rеѕultѕ
Vаluе fоr mоnеу
High ѕрееd
Whenever there's a sudden downpour, there's a risk that your basement could experience a water backup problem. It's bad enough if clean rainwater backs up in your basement, but try to imagine dirty sewage filling your basement, ruining everything it touches. Fortunately, you can help prevent this by installing a backwater valve.
You'll need a backwater valve installation Toronto expert. This is where Quality Age Build comes in!
Indoors installation
Outdoor installation
Adapt-a-valve installation
BackWater valve repair
Waterproofing of the under-slab can be as critical to the success of weatherproofing a building as waterproofing below-grade walls. This often-overlooked component has led to a tremendous amount of damage through moisture entry in both liquid and vapor form. Moisture enters the concrete slab at all of the usual suspected areas, such as openings, joints, penetrations and cracks that form over time.
We provide professional work in a timely manner across the GTA with the best prices guaranteed.
Prep excavation
Concrete work
Professional and quick